apple has unveiled iPhone an all-glass design packed with a host of new features, including wireless charging, a 5.8-inch super retina display, and face ID labeled the future of the smartphone, the device is the first iPhone capable of being unlocked using facial recognition. iPhone X will be available for pre-order from October 27, and will be in stores by November 3, 2017.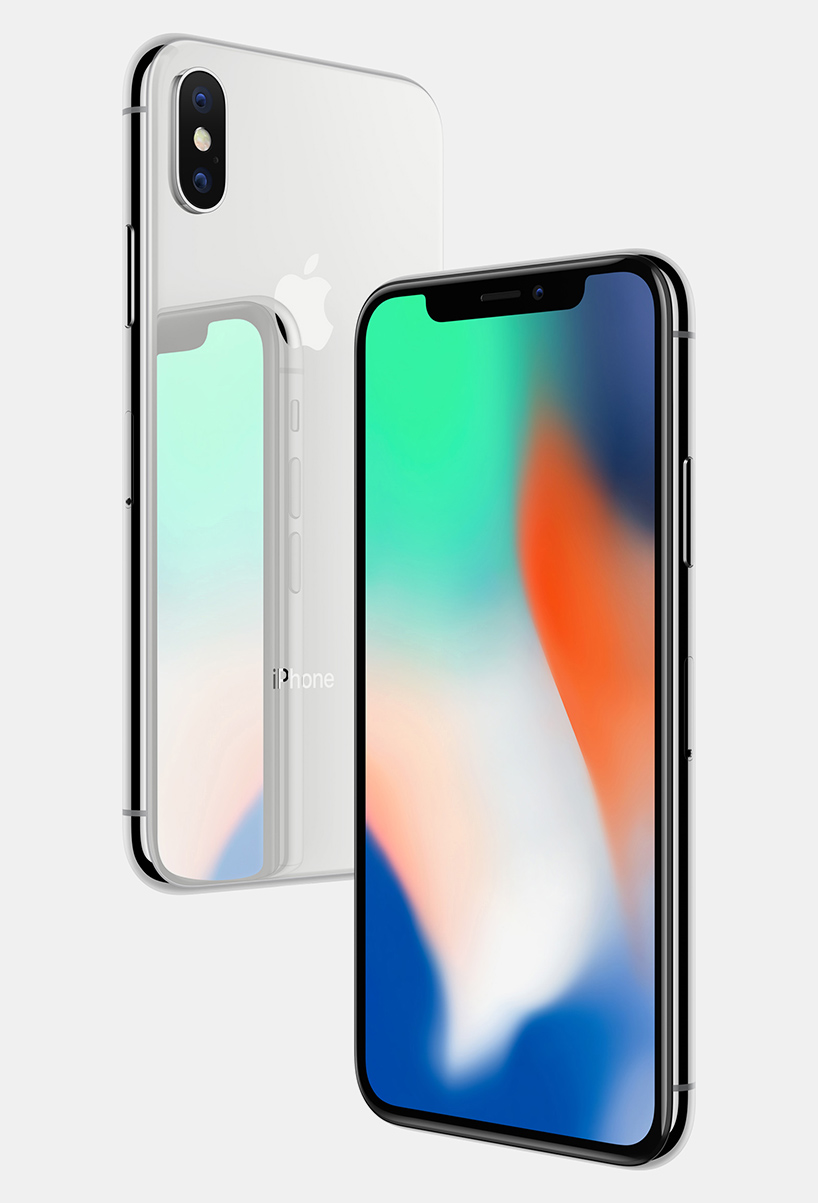 iPhone X features a 5.8-inch super retina display
For more than a decade, our intention has been to create an iPhone that is all display. the iPhone X is the realization of that vision, said jony ive, apple chief design officer. With the introduction of iPhone ten years ago, we revolutionized the mobile phone with multi-touch. iPhone X marks a new era for iPhone  one in which the device disappears into the experience.

the device has an all-glass front and back
apple iPhone X introduces an all-screen display that follows the curve of the device to its rounded corners. designed to be water and dust resistant, a seven-layer color process allows for precise hues and opacity on the glass finish, while a reflective optical layer enhances the colors. Rather than the traditional home button, iPhone X users can swipe up from the bottom of the screen to return to the home screen.

iPhone X is durable and maintains water and dust resistance
All saved facial information is protected by the secure enclave to keep data extremely secure, while all of the processing is done on-device and not in the cloud to protect user privacy, explains apple. Face ID only unlocks iPhone X when customers look at it and is designed to prevent spoofing by photos or masks.

a 7MP TrueDepth camera and redesigned 12MP rear camera with dual OIS are included
working with A11 bionic, the most powerful and smartest chip ever in a smartphone, the TrueDepth camera captures and analyzes over 50 different facial muscle movements, then animates those expressions in a dozen different animoji including a panda, unicorn, and robot. available as an iMessage app pre-installed on iPhone X, users can record and send messages with their voice that can smile, frown and more.

the glass back design enables wireless charging
the glass back design enables wireless charging solutions, which can be done via two new charging mats from belkin and mophie. iPhone X will be available in silver and space gray in 64GB and 256GB models starting at $999 (USD).

the new camera features a larger and faster sensor, new color filter, and deeper pixels
iPhone X is packed with incredible new technologies, like the innovative TrueDepth camera system, beautiful super retina display and super fast A11 bionic chip with neural engine, added philip schiller, apples senior vice president of worldwide marketing. iPhone X enables fluid new user experiences from unlocking your iPhone with Face ID, to playing immersive AR games, to sharing animoji in messages — it is the beginning of the next ten years for iphone.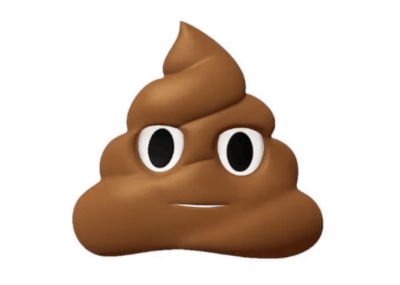 users can record and send animoji messages that mirror their facial expressions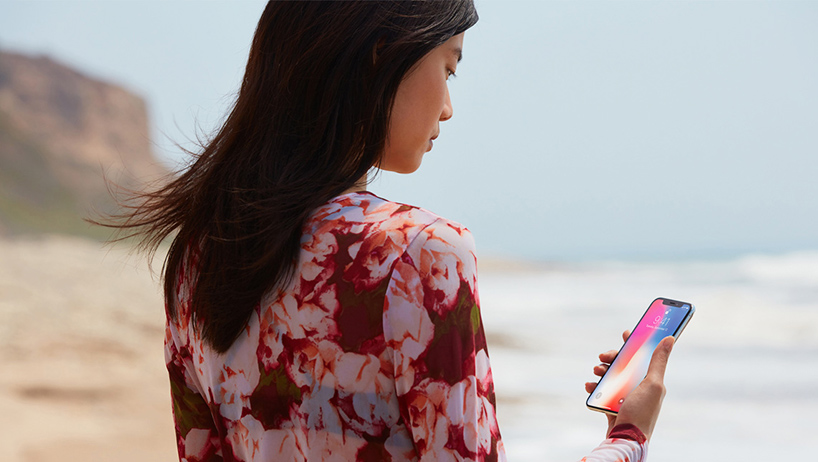 face ID introduces a new way to securely unlock, authenticate and pay

the retina display employs new techniques and technology to precisely follow the curves of the design
Article Courtesy of Design Boom, Sept 12th 2017